Weekly Newsletter
Sunday's evenings: they are the best times to recharge, take a quick glance at the week prior, and really set the stage for a kick-ass week ahead. I'll share some thoughts and ideas I believe are worth sharing. It could be about lifestyle, business, leadership, controversy, life-hacks, wellness, challenges and more. I'll also share a quote I found inspiring, along with an idea for you to ponder.
EXECUTIVE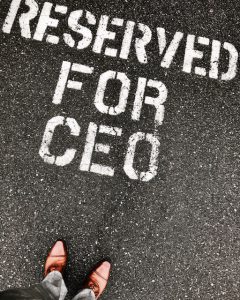 Leadership is something I've been passionate about since I was young. I always volunteered to be "team captain" on the sports field, managed to pull together a sense of camaraderie for class projects, and admired leaders with great influence. Later in life, I found myself serving in Leadership roles for multiple organizations throughout college and into my professional career. Today I serve as VP of Operations for BEDGEAR, where I oversee our global supply chain, manufacturing, quality and customer experience.
I am deeply invested in – and speak on – leadership topics that deserve attention in business today: why most company cultures suck – and how you can intentionally transform it, solving the skills gap, how people have dramatically changed the way they work and live, managing generational differences, and more.
ENTREPRENEUR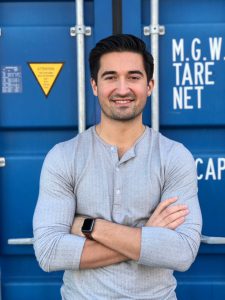 My story begins like most entrepreneurs: a big idea with zero cash.
I often explore new ideas, and challenge existing methods. Conventional wisdom deserves a second look, and I believe it's where most great business ideas are born.
A few things that I do:
I am the Co-Founder for SHIP'D Containers, where we use 40′ shipping containers as modern styled homes for rent on platforms like AirBnB.
I offer private high performance driver coaching for people who are new to motorsport or experienced racers.
I also work with BMW at their Performance Driving School as a Driving Instructor, where we teach people how to drive brand new M cars as fast as they're capable.
All of this feels like a paid vacation to me, but can bring you a lot of value.
ATHLETE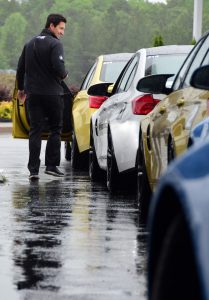 For 20 years now, I have been a motorsport athlete where I have competed – and won – in everything from endurance sports car races, to wingless sprint cars at dirt racetracks. I've had some incredible sponsors and partners over the years, ranging from household products to New York Times Best Selling books. Today, I race for anyone who will offer me a seat in a racecar.
When I'm not in a racecar, I can be found running, biking or swimming. I've competed in hundreds of running races from the New York City Marathon to local fun-runs. But, I've been getting bored of just running. So, 2020 marks the beginning of my career as a triathlete, with plans to run Full and Olympic distance IRONMAN Triathalons.
It turns our that car racing and IRONMAN's are expensive. Accepting sponsorship inquiries always!