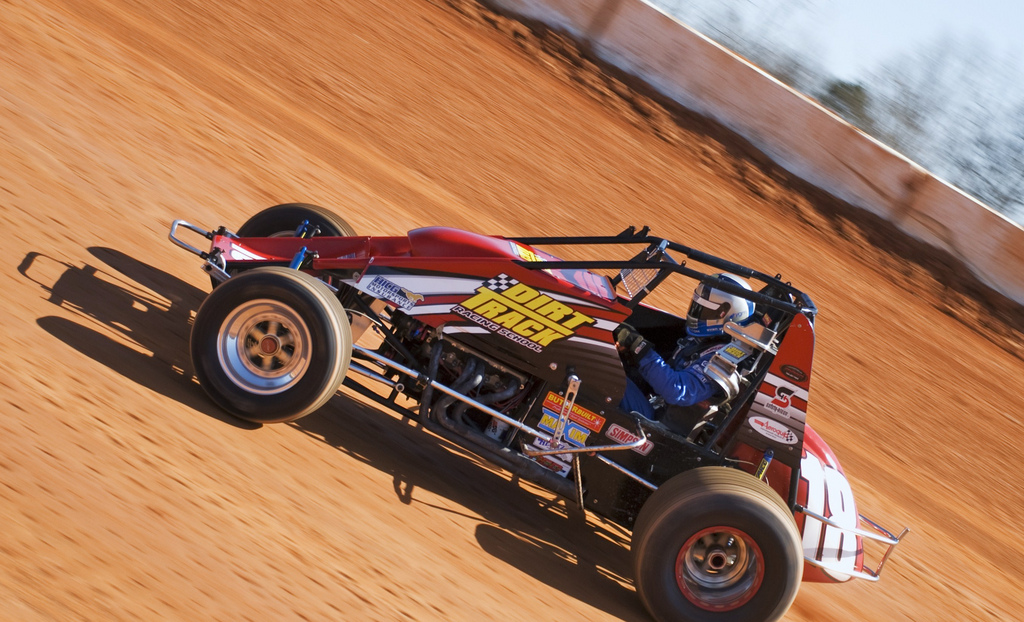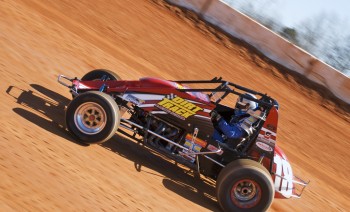 For those of you who may have some sort of social media profile like Instagram, Twitter, or Facebook…you've likely heard what "Throwback Thursday" is all about. You simply dig up an old photo, lingering around in your smart phone, and share a story about it in 140 characters or less to all of your followers.
Well, on this "Throwback Thursday", I am going to share with you my very first dirt oval driving experience – and how it has evolved into an opportunity I have for 2013.
On February 20th, 2010, I drove a wingless sprint car for the first time – ever. It was also only the second time I'd ever driven any type of racing vehicle on an oval – and the first time on a dirt surface. Suffice to say, the learning curve was STEEP.
Now, I have always had respect for dirt track racers, despite the fact that I grew up around sports car, roadcourse racing.
Having experienced what it's like to take a turn in a sprint car – essentially sideways and backwards!  – I wanted to experience it again, and again!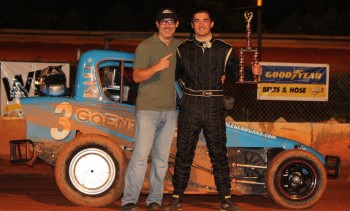 The following year, I was provided an opportunity to race in the inaugural season of the US Legends, Dirt Modified championship. I was a team driver with The Dirt Track Racing School's race team, with support from Garth Stein, GoEnzo.com, Victory Lane Indoor Karting, & Liquifix – not to mention a ton of support from friends and family.
After several podiums, a flip, a WIN!, and a top-five championship finish, I was pleased with the results of my performances.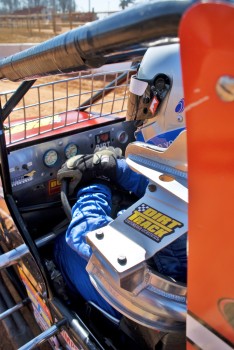 This season? Well, this season could be my biggest to date.
I have been offered an opportunity to compete with a team in the Carolina RaceSaver Sprint Car Series for 2013! There are going to be approximately fifteen races at five to six tracks throughout the Southeast, along the I-85 and I-77 corridor. Right now, I can assure you I am working harder than ever to secure marketing partners to take advantage of this opportunity.
Between a full schedule at UNC Charlotte studying mechanical engineering, with a motorsport concentration, coaching nearly a dozen clients in racing  go-karts, and hoping to go racing next season…I sometimes forget to eat and sleep.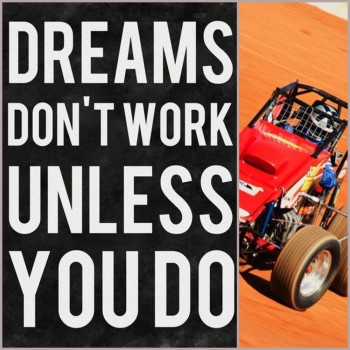 So, please stay tuned, and I'll see you back here in the next few weeks with news of what I'm doing – whatever that might be!
See you at the track!