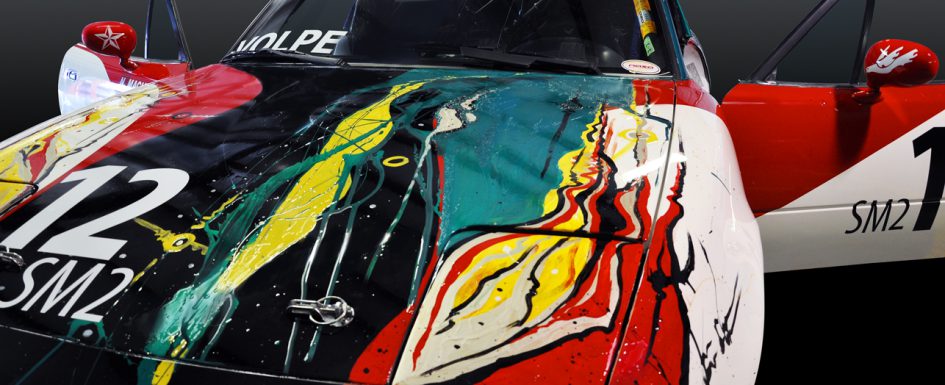 "The track is my canvas, my car is my is my brush"

– Graham Hill
Thanks to my benefactors who helped me raise $1,585, I was able to make it to New Jersey and drive the Volpe Art Car at New Jersey Motorsports Park (NJMP). The end of the weekend came way too fast – however, I am proud to say that I am now the TTE lap record holder with the NASA North East Region!
So yes, we did bring the Ian Pawelec-created piece of art work to life at the race track (oh, and nothing beats passing Ferrari's, Porsche's, and BMW's in a pretty looking Mazda!).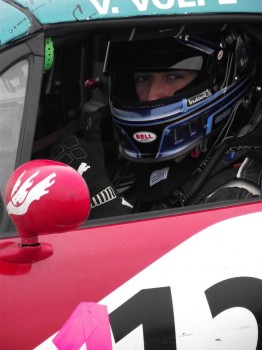 We went into the weekend with disappointing news – NASA-NE had chosen to cancel the endurance race that Vicktor Volpe initially invited me to co-drive with him in. We brainstormed as to what to do – and came up with a new idea! I competed in the "Time Trials" (TT) which are timed competitions very much like race event qualifying. A driver and a car with the goal to drive as fast and as perfectly as possible. It was easy to get comfortable in Vick's race car – so much so that I broke a year-standing laptime record with a time of 1:36.8 on NJMP's "Thunderbolt" course – the version without the chicane.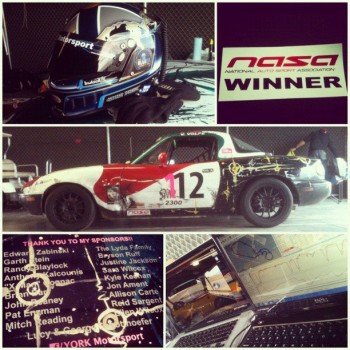 Before the weekend, NJMP's Thunderbolt circuit was a track I had never seen and the Volpe Art Car was a car I'd never driven. So, I had a lot on my plate! Given the circumstances, I am quite proud of my performance (thanks, in part, to my phone coach…Dad).
I can't thank Vicktor enough for allowing me the opportunity to drive his car. He was immensely helpful through the entire weekend, and has been tremendously encouraging as I continue to pursue a career as a professional motorsport athlete. Given the chance to race the enduro…we feel we would have taken a win… No doubt! 😉 (Oh, and big congrats to Vicktor for his SM2 win!!)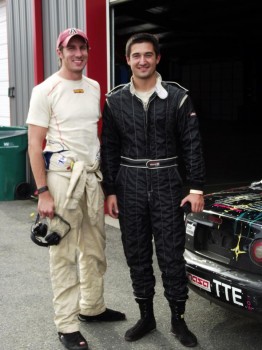 To my benefactors…you guys rock. Plain and simple. You all will be hearing from me very soon. Words cannot adequately express how thankful I am to have such supportive group of people behind me.
In the meantime, check out the video I've put together – remember to look for your name on the car!
BIG thanks to Kirkham Racing and GoPro for the HD Hero 2 cameras! They made for some sick in-car footage!
Fear Less. Live More.