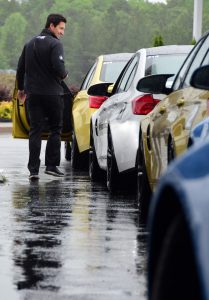 For 20 years now, I have been a motorsport athlete where I have competed – and won – in everything from endurance sports car races, to wingless sprint cars at dirt racetracks. I've had some incredible sponsors and partners over the years, ranging from household products to New York Times Best Selling books. Today, I race for anyone who will offer me a seat in a racecar.
When I'm not in a racecar, I can be found running, biking or swimming. I've competed in hundreds of running races from the New York City Marathon to local fun-runs. But, I've been getting bored of just running. So, 2020 marks the beginning of my career as a triathlete, with plans to run Full and Olympic distance IRONMAN Triathalons.
It turns our that car racing and IRONMAN's are expensive. Accepting sponsorship inquiries always!