NEW Birel RX32 Stock Honda –
$6,000 obo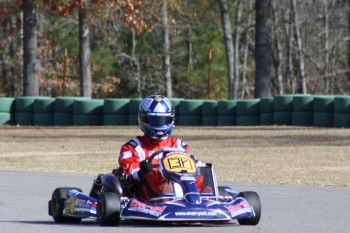 I have all recent invoices / documents to come with the package.
Chassis – Birel RX32 - This was a display kart for the 2009 model year. I am the first owner and assembled myself. The chassis has only a handful of test days at MMX and CMP. Engine has also been completely rebuilt with approximately 2 hrs of run time. Selling because I'm going Rotax racing at MMX.
Upgraded to the 2010-'12 (white) bodywork
Medium Freeline Axle
Front and rear brakes with plenty of pad life remaining
Brand new Tillett Racing Seat Size M/L mounted to Birel specifications
Stickers WILL BE REMOVED as it has my personal branding on it
Engine – Stock Honda CR125 1995 – Recently did a complete engine overhaul. Engine has a total of approximately 2 hours of run time on fresh top and bottom end rebuild. I also had the cylinder replated by Millennium Technologies.
MyChron 3 Plus with box and necessary leads (RPM's, H20 temp, head temp, speed sensor, lateral and longitudinal G's, track mapping, and lap times)
New OEM Top End (including new seals and studs)
OEM bottom end with fresh seals, crank shaft, and main bearings
Brand new Keihin PWK Carb
Complete jetting kit
New Cylinder by Millennium Technologies – Strip, weld, bore, plate, diamond hone
Plugged power valves
STI Racing Silicone Radiator Hose kit
Champion Radiator – Medium Sized
RLV R2 Pipe and Silencer (repacked silencer)
Spare M4 Silencer
HEGAR 4 Honda Pipe Mount kit (clean, easy way to mount pipe and silencer)
SharkShifter Ignition Cover
Akrapovic Rubber isolated exhaust springs (prevents pipe from cracking)
Yosi Springs free floating swivels (prevents damage to pipe and silencer)
Swedetech CDI Holder and Rubber isolater (makes CDI mounting easy)
New Swedetech clutch cable assembly
New RLV Shifter Air box (4 hole)
New J-arm